As a dog groomer, investing in quality online education
can equip you with up-to-date techniques,
industry best practices, and a deeper understanding of animal behaviour,
ensuring exceptional care and grooming standards for your clients.


Stay ahead of the pack by embracing the convenience and flexibility of online learning,
empowering yourself to provide top-notch grooming services and build a reputation as a trusted professional
in the ever-evolving world of dog grooming.

Sign up for a Professional Membership to igroomhub to access some of our courses for free as part of your membership!
Visit our website
to learn more and sign up.
igroomhub has helped thousands of dog groomers hone their craft through our in-depth courses, user-friendly resources, and easy-to-follow video tutorials.


Our goal is simple: we want to help you become the best dog groomer you can be.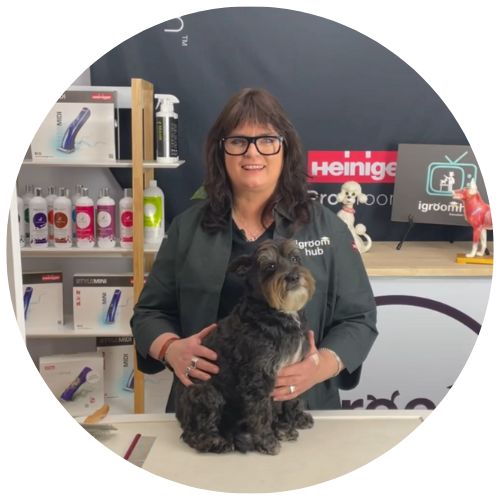 Natalie West

Natalie West is a co-founder and owner of igroomhub, and a strong advocate for quality education within the grooming sector. Natalie's career began 25 years ago when she embarked on a grooming course with Australia's only Master Groomer at the time, Daphner Calendar. Following 3 years at Victorian Dog Grooming School, Nat set about developing her craft at various pet shops, salons and Veterinarian clinics, eventually opening her own salon, Doggy Dooz, in 2001.
Nat has enjoyed many years as an educator. In 2005 Nat's second business, Dog Diversity Grooming School was launched. Many groomers have come through the doors at Dog Diversity and enjoy stellar careers as a result.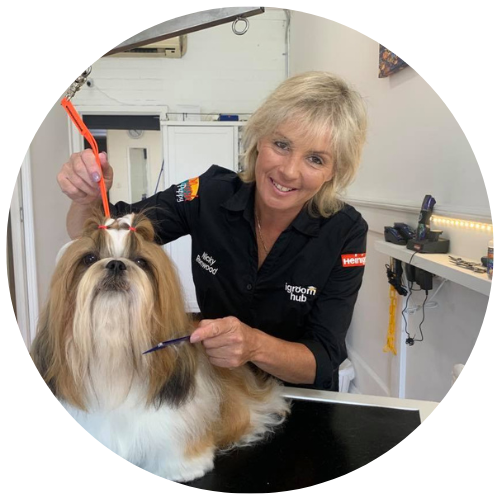 Nicky Renwood

Nicky Renwood is an igroomhub co-founder, and Owner of Australian Dog Grooming School. In 2003 Nicky opened Australian Dog Grooming School, which was the first registered grooming school in Australia. Nicky has certified and trained Dog Groomers all over the world and within Australia. Nicky has been awarded many Best in Shows for grooming in Australia & New Zealand. Nicky has represented Australia on three occasions with Dogs International throughout her career, placing highly on the international stage.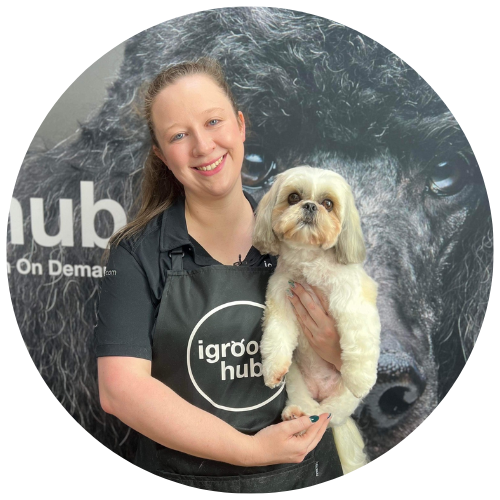 Colleen Beagley

Colleen has been involved in the dog grooming industry since 2009. Her passion for animals has led her to immerse herself in the education and culture of all things dogs! While working at grooming salons and vet clinics she completed a Bachelor of Science, with a major in Animal Disease Biotechnology, and has a keen interest in managing health and behavioural issues in the salon in conjunction with owners and vets.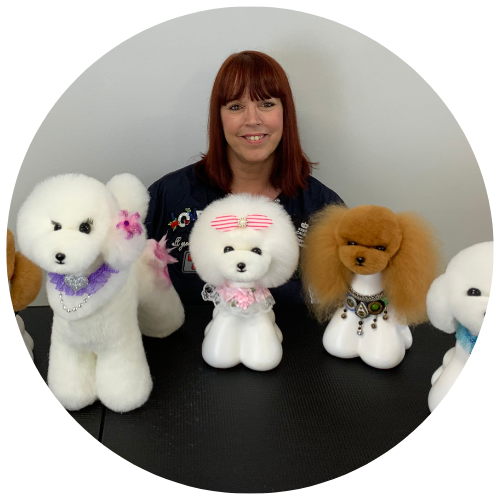 Sue Wright

Founder of Australia's first dedicated Asian Fusion Dog Grooming Academy, Sue Wright is a Diploma certified and award winning Pet Stylist, IJA Judge, Australian Model Dog Team Leader and more recently a contestant on Channel Seven's hit TV show Pooch Perfect.
Sue's work has been recognised and published in books and magazines worldwide, including The Complete Guide to Asian Styling, Modern Styles Around the World, Toilettage Magazine, and the prestigious Japanese styling magazine, Trim.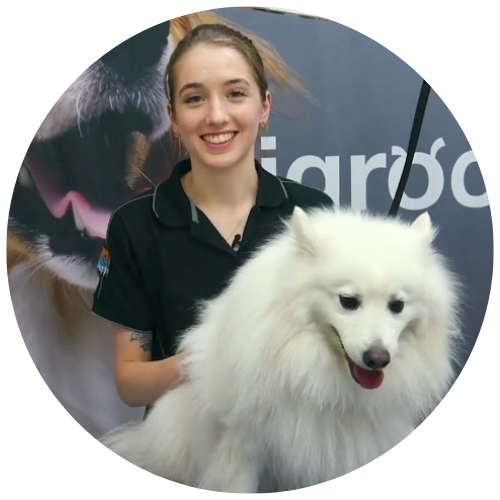 Jessica Renwood

Jessica Renwood has been involved in the industry since she could crawl. A third generation dog groomer, Jess graduated from the Australian Dog Grooming School in January 2017. Prior to this she was a Junior groomer and receptionist in many busy salons! Jessica is qualified in Dog Behaviour and Training through the National Dog Training Federation which she completed in 2019.
Jess is the owner and manager of Crackin Dog Grooming.

Own a dog grooming business?
Our skill sets are ideal for business owners who are committed to their own growth, and that of their staff. With assessments and mini quizzes along the way, the self-paced courses are both fun and educational. They are the perfect accompaniment to your own training processes or ideal as a standalone training solution. Whatever you use them for, one thing is guaranteed, your salon will be humming in no time. 
Enrolments are processed through our main website.
Click the Learn More button below for detailed information.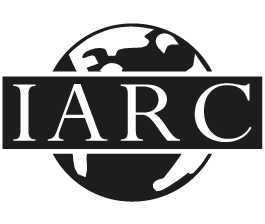 igroomhub is an approved education provider with the International Approval and Registration Centre. Founded in 1999, IARC has evolved and remains at the forefront of vocational and further education globally. Their approval criteria focus on the experience of students and the professionalism of the school's staff. IARC's quality system is not a replacement for any government system, it is an adjunct to it.  The IARC Board drive the Organisation's broad objectives in line with their mission and vision for ethical practice in educational enterprise. You can see more at 
iarcedu.com