Exclusive to K9 Mobile Grooming Salons
We've bundled together 4 of our best Skill Sets and Guides to get you groomed for success in your new van or trailer.
WHY LEARN WITH US?
Online dog grooming education – anywhere, anytime
After 20+ years running their own successful dog grooming schools, Natalie West and Nicky Renwood decided to join forces and develop their own online hub to elevate the dog grooming industry from great to pawtastic. A place where dog groomers of all levels could learn, improve, and upskill. Where industry experts passed on their knowledge to others in the industry. Since it started in 2017, igroomhub has quickly secured itself as Australia's go-to dog grooming education resource. Our Skill Sets have been carefully curated to ensure students finish their education with a caring, safe and efficient approach to dog grooming, and the knowledge of industry-best practice


When you have successfully completed this training, receive a free Annual Membership (usually $359.95) to igroomhub.com.au to continue your learning!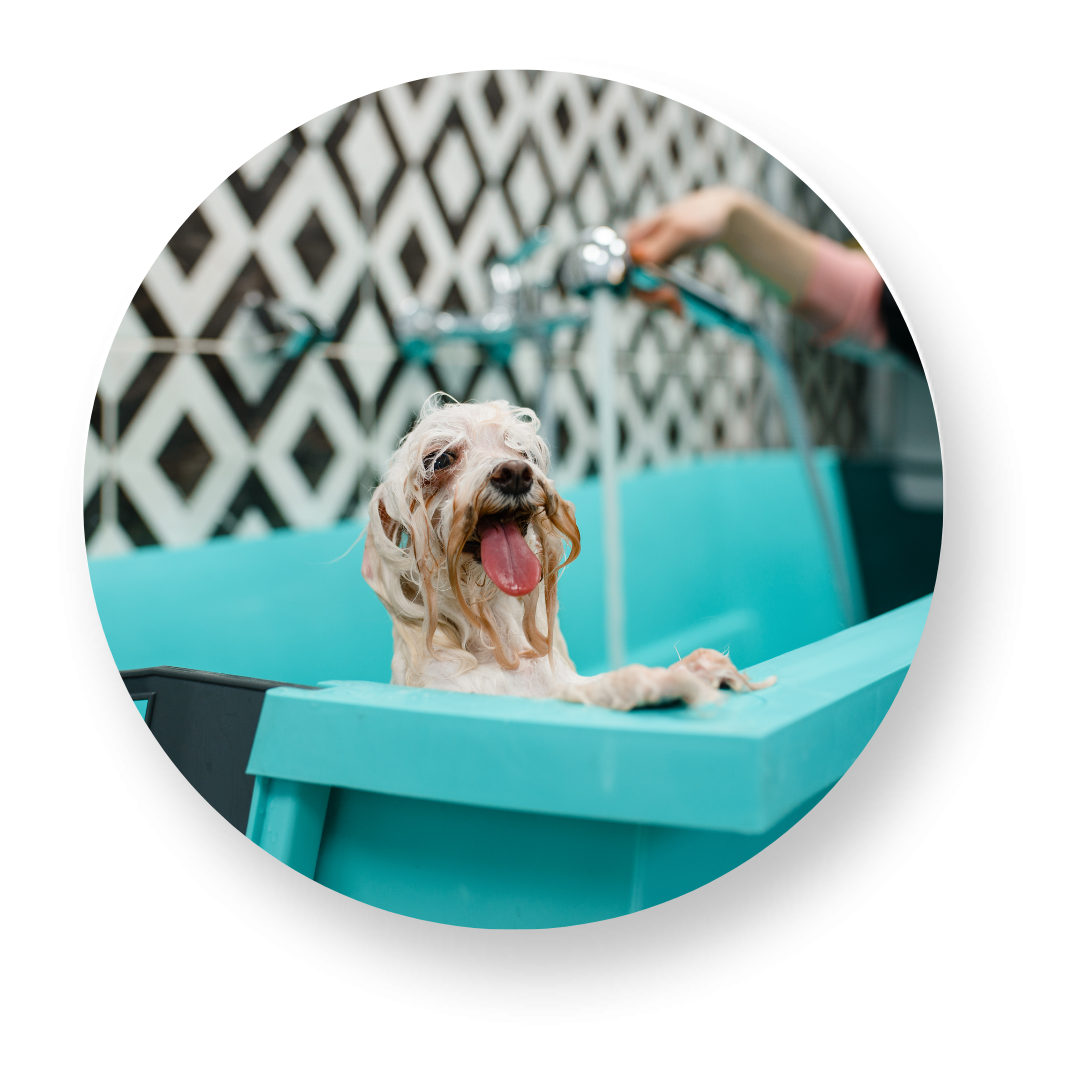 What's an igroomhub membership?
Continue your education! Upskill at your own pace with an igroomhub membership anywhere, anytime. An igroomhub membership gives you access to an evergreen platform of beginner to advanced dog grooming tutorials, along with all the inside tricks on becoming a holistic groomer. It's a constantly growing library of pet styling tutorials!
Students will receive these certificates on successful completion of the Skill Sets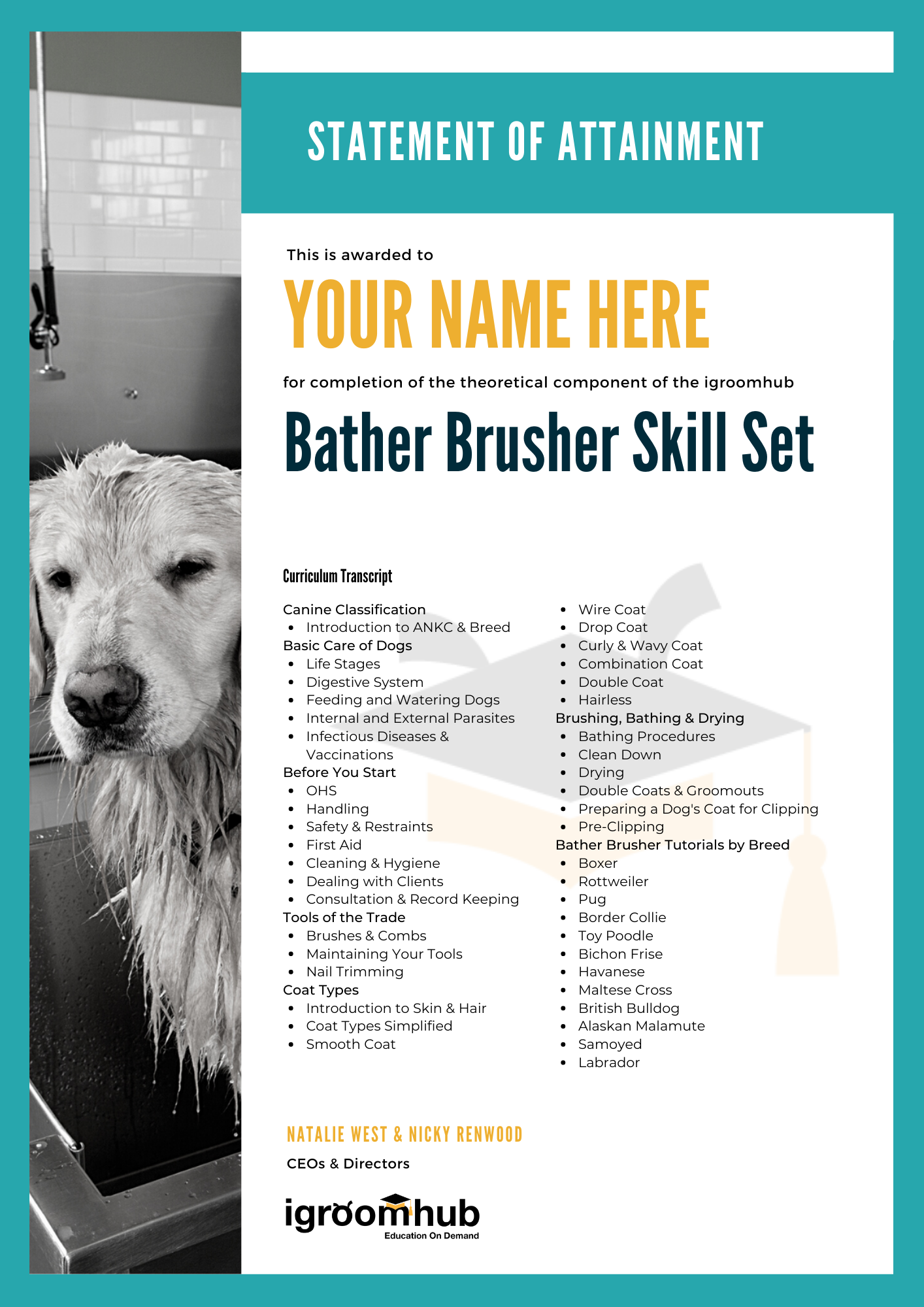 BATHER BRUSHER SKILL SET
Broadly, the Skill Set covers the following areas:
Breed Groups 1 to 7
Basic Care of Dogs
Before you Start
Tools of the Trade
Coat Types
Brushing, Bathing, Drying
Bather Brusher Tutorials by Breed
Practical Assessments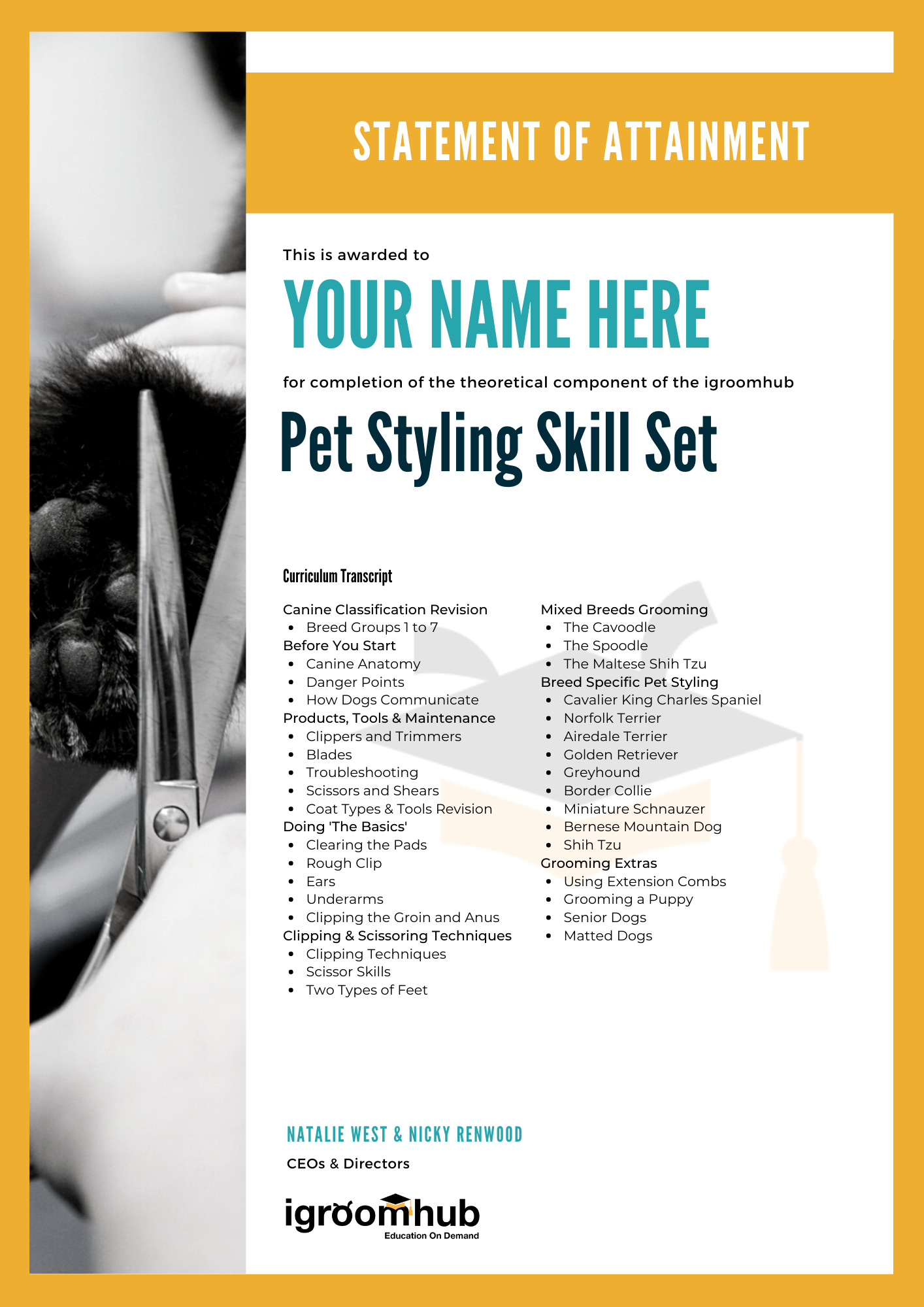 PET STYLING SKILL SET
Broadly, the Skill Set covers the following areas:
Revision of Breed Groups 1 to 7
Before you Start Grooming
Grooming Tools and Maintenance
Coat Types
"The Basics"
Clipping and Scissoring
Mixed Breeds Grooming
Breed Specific Grooming
Grooming Extras
Practical Assessments x 4 igroomhub is an approved education provider with the International Approval and Registration Centre. Founded in 1999, IARC has evolved and remains at the forefront of vocational and further education globally. Their approval criteria focus on the experience of students and the professionalism of the school's staff. IARC's quality system is not a replacement for any government system, it is an adjunct to it.  The IARC Board drive the Organisation's broad objectives in line with their mission and vision for ethical practice in educational enterprise. You can see more at 
iarcedu.com
Frequently Asked Questions
Can I get a refund if I'm unhappy with my purchase?
If you are unsatisfied with your package, reach out to us within 72 hours of enrolment for a no questions asked refund.
Do I need to complete the package in order?
It will make the most sense to you if you do! You will get the most out of your learning if you follow the order. It is not necessary to complete the Business 101 guide though before starting Bather Brusher.


How do I get help if I'm stuck?
You can contact us any time by emailing [email protected]